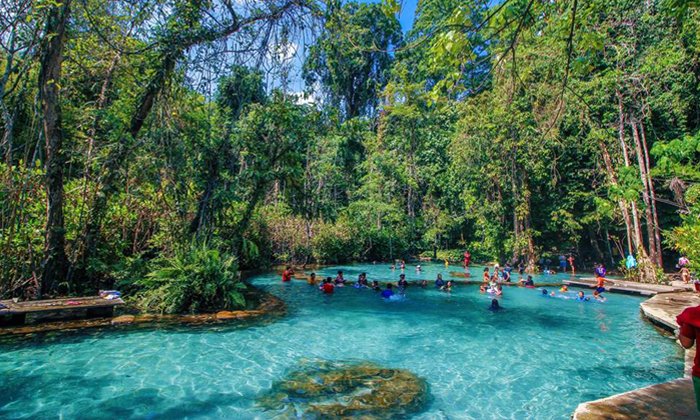 The amazing blue pond at Wat Nam Ra Forest Khiri Rat Nikhom District Surat Thani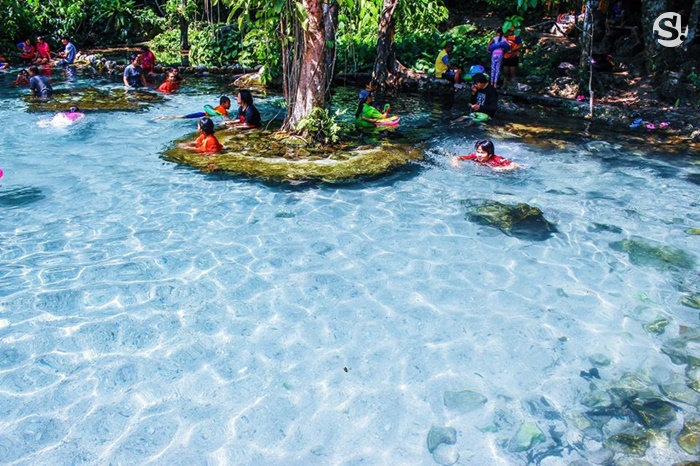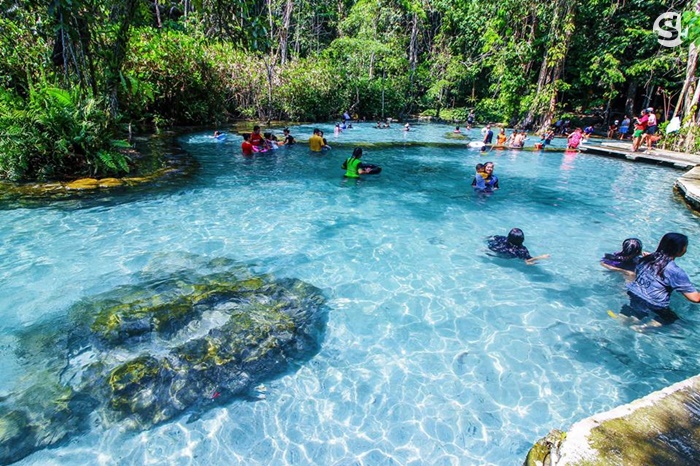 This is a natural water source that is very clean and clear. Emphasized that it was really clear Looking from the top can still see the floor below clearly. The pond is large enough to be able to swim, play together.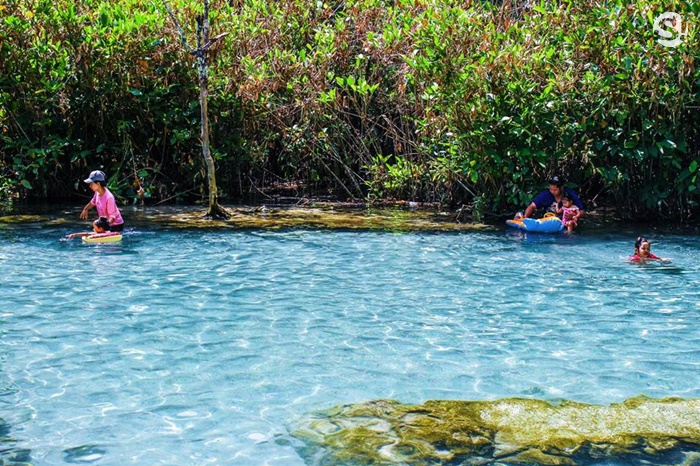 The surrounding atmosphere is surrounded by lush green trees. Saying that anyone who has come to experience this atmosphere must definitely be everyone.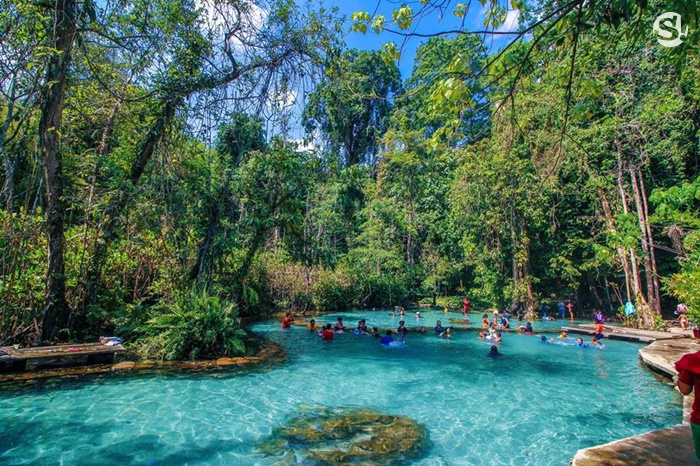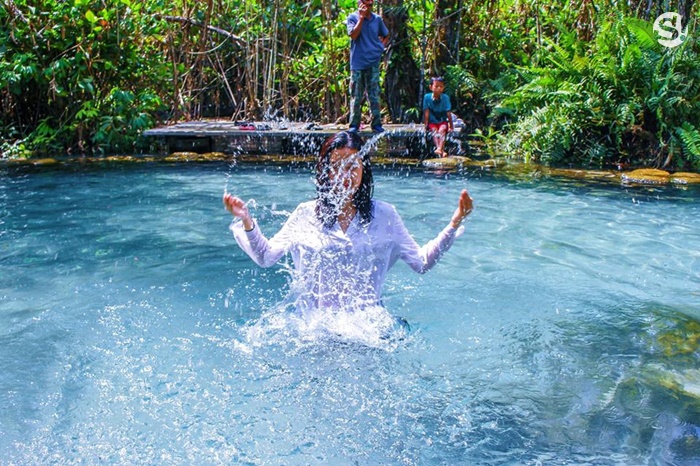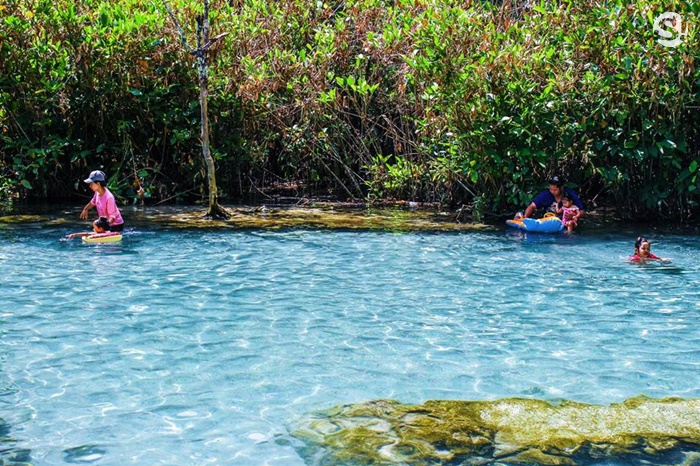 And the reason why this pond is still clean and beautiful as part of this is because the staff has taken good care of the cleanliness from the entrance to the inspection of garbage and limit the amount of luggage All tourists Therefore, everyone who comes to come can only play water. There are no items to drink to eat dirty as elsewhere. Which is considered very good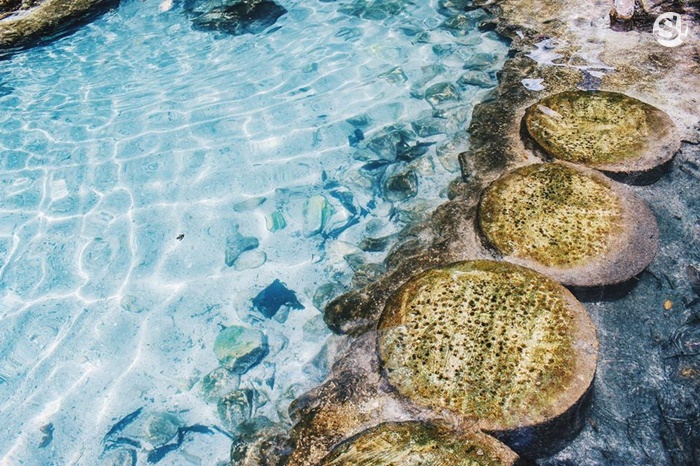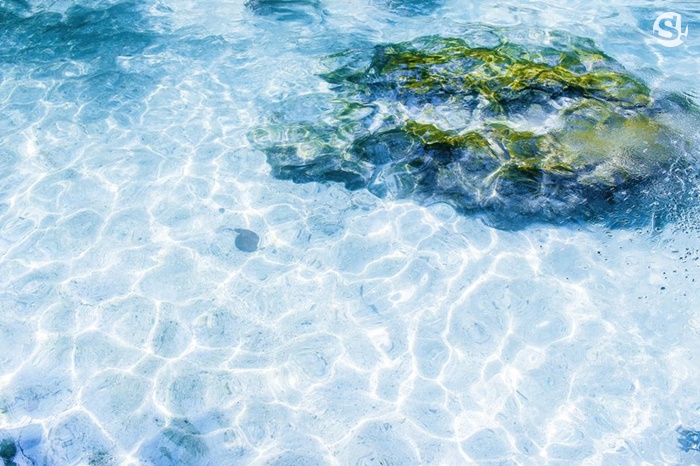 In this summer, come and see the beautiful atmosphere. Among the rich forests Come to soak in hot water In the middle of the clear blue pond, take yourself away from the hustle and bustle of the oasis in this forest.